About
Welcome to VTT's annual demo competition event focusing on the 5G and beyond connectivity research. The demo competition will be held at VTT Oulu (Kaitoväylä 1) on Wednesday afternoon 19th of April. Some of the main results from VTT's connectivity R&D projects from the past and ongoing year will be showcased in the event.
In addition to the project demonstrations, the event starts with three specific keynote talks (more details in the Agenda).
The event is free of charge, but registration is mandatory. Please register through the registration link above latest on 14.4.2023. Coffee and pulla, as well as small snacks and drinks are served.
Agenda
12:00
Opening of event
12:15
"Indian IT giant JIO knocks on Europe's door"
Juha Korhonen (COO, Jio Research Centre, Europe)
12:50
"MetaConcept Oulu"
Heikki Huhmo (BusinessOulu, Project Manager, RadioPark development)
13:25
"Connectivity landscape towards 2030: Increasing role of satellites and machine-type connectivity"
Marko Höyhtyä (Research Professor VTT)
14:00
Coffee break
14:30
Demo session
15:45
Closing of event
16:00
Networking + snacks & drinks
Speakers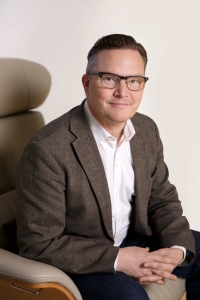 Juha Korhonen (COO, JIO Research Centre, Europe)
Juha has a broad experience from army officer and psychologist to VP at a start-up that sold for €3.2bn.
Currently Juha works with Jio, the largest mobile network operator in India, to build up their presence in Europe. As Chief Operating Officer of Jio Research Centre in Europe, Juha is the Point of Contact for all company-related questions in Europe, ranging from business cooperation to research programmes.
Juha is fascinated by the interaction between tech and human behavior. How do we interact with IT as users and, at least equally importantly, how do the people that create these solutions interact with each other on their end? More broadly speaking, Juha loves bringing out the best in people. This means when the going gets tough or the objective is confusing, seeing right through the haze and build teams with a working culture that plays to their strengths.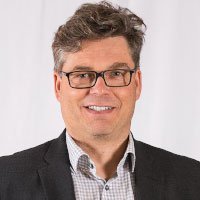 Heikki Huhmo (Project Manager, BusinessOulu, RadioPark development)
Heikki Huhmo is having a position of Project Manager, RadioPark development project at BusinessOulu, part of City of Oulu. The target of the project is to drive the development of the business cluster for the device and solution creation in the area of radio connectivity. Heikki has more than 20 years of experience in mobile device world, mostly on market access and testing context.
His strong R&D background is based on working in variousdevelopment and management roles with Nokia Mobile Phones, including seven years for At&t Wireless account as a Technical Liaison and device acceptance team head in US.
Since 2014 Heikki has been working with City of Oulu, BusinessOulu to create and enable innovation environments for companies. He has a MSc Degree in Electrical Engineering (University of Oulu).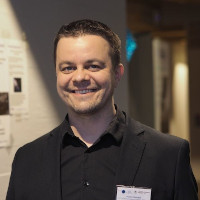 Marko Höyhtyä (Research Professor, VTT)
Marko Höyhtyä is a Research Professor at VTT Technical Research Centre of Finland Ltd, focusing on satellite communications and sitautional awareness technologies. He has almost 20 years of experience on connectivity technology research and development both for terrestrial and satellite networks.
Marko has lead several European Space Agency (ESA) projects as well as prepared a joint vision with ESA for 5G and Beyond Networks. He was a Visiting Researcher at Berkeley Wireless Research Center, CA from 2007 to 2008 and a Visiting Research Fellow with the European Space Research and Technology Centre, Netherlands in 2019.
His research interests include critical communications, autonomous systems, space-based observation technologies and satellite-terrestrial connectivity. He is an associate professor (docent) at the National Defence University of Finland as well as the University of Oulu.
Demos
Enhanced Experience via coverage extension in crowded events
Traffic warning system based on accurate driver condition assessment and 5G connectivity
Hybrid Connectivity: Empowering 5G SA Roaming with CAM Services and V2X Communication
Continuous ML in multi-access routing at underground mining vehicles
Cyber Range - Controlled infrastructure for cybersecurity training and experimentation
5G in wireless Smart Grid protection and control communication
VTT Drone Operations
DLaaS - Research infrastructure for Defence and Security applications and experiments
Remote heart rate estimation